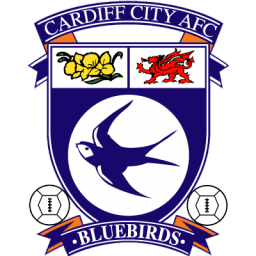 Cardiff City Football Club
I'm getting ready for my fourth season with the club now. So I'll will try to post regularly from there on.
The reason I chose Cardiff City as my team is rather silly. I was playing as Wales faction in Medieval II: Total War: Kingdoms. And that was so fun I wanted to play as Welsh team on FM. And therefore I chose Cardiff City.
Before I started the game I didn't know that the Malaysian owners changed the logo and home shirt color. That's why I've used the old logo and "The Bluebirds" as topic name. You don't change a 100 year old tradition just to be more "appealing"!!
I will give you an update on my first three seasons in the next post!